The Camp
BJJ & Beach camp is held every year on the beautiful island of Cyprus, where jiu-jitsu practitioners from all over the world gather to improve and practice their BJJ skills, while enjoying their holidays.
Each year, apart from the sports, we organise excursions and other types of activities such as boat trips or even hiking and road trips, that let you enjoy your summer holidays in Cyprus to the fullest.

Our team of young, enthusiastic and skillful trainers, as well as renowned BJJ instructors from all over the world, come together to provide BJJ training and teach you new techniques, that will take your Jiu Jitsu to the next level. As soon as you set foot on the camp, you immediately experience the cosy and welcoming atmosphere and family bonds created between trainers and campers.

Whether you are joining with a group or on your own, or you are a jiu-jitsu practitioner of any level, love adrenaline, sports or simply summer holidays, you can join the camp, meet new people, socialise and rediscover BJJ through the eyes of many passionate trainers and athletes who dedicate their life to this sport.

This year the 13-time world champion Caio Terra with the great team of Palestra Retreats have prepared a week full of jiu-jitsu training, morning yoga sessions and watersports activities in the turquoise hues of Protaras' beaches and many many more.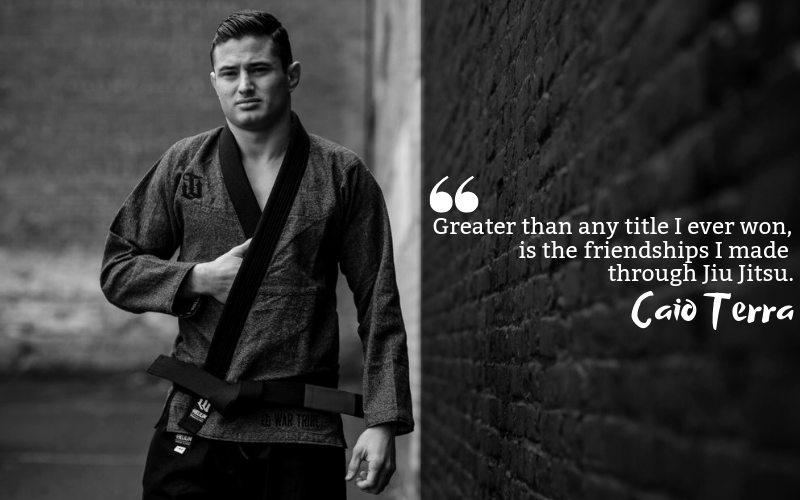 Book your BJJ & Beach Camp Full Access Package and enjoy the full experience we have to offer this year, with world-renowned Caio Terra!
LOCATION
Cyprus, a favorite holiday destination for thousands of tourists every year. The 2019 BJJ & Beach Camp will be hosted at Cavo Maris Hotel in Protaras, famous for its world class Blue Flag rated beaches. The hotel is located just 5 km outside of Protaras center and just 15km outside Ayia Napa.
If you do not wish to be accommodated at Cavo Maris Hotel, you can pre-book any accomodation on your own.
DATE
August 26 - September 01 2019
CONTACT

For any other information you need, or there is anything we can help you with, please feel free to email us.
bjjbeachcamp@gmail.com
Or ask us on social media