The Trainer
This year, Palestra Retreats is proud to host yet another BJJ & Beach Camp Event, with the participation of the 12-times world champion Caio Terra.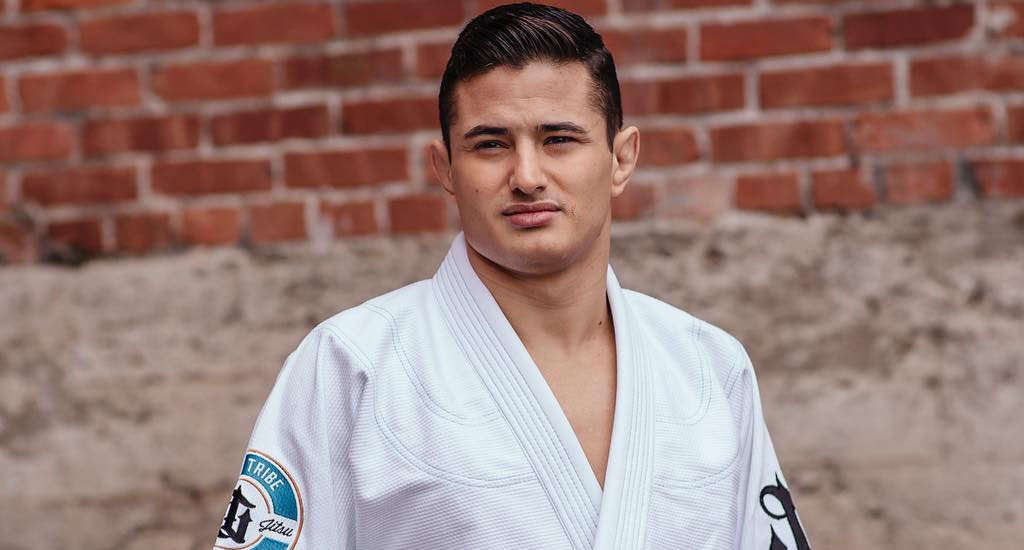 "I was born and raised in Rio de Janeiro, Brazil. My Jiu-Jitsu journey began in 2002 when I was 16 years old at my mothers behest. As a teen I was physically smaller than my peers (I weighed 88lbs entering high school) and my mother, worried about my safety, insisted I enroll in Brazilian Jiu-Jitsu. Like many rebellious teenagers I did not like it. I essentially skipped most of my first year of classes and it was only when In 2003 that I really started to learn.
Despite my initial lack of motivation, I eventually started going more regularly to class. After receiving my white and blue belts under Ricardo Vieira, Rodrigo Medeiros, and Felipe Costa, I started training under Grandmaster Paulo Mauricio Strauch and Grandmaster Reyson Gracie. The biggest problem at my new masters gym was that I could only attend one class per day at the gym, so I built a mat room in my house so that I could train four to five times a day. Jiu Jitsu had become a part of my life. Within three years of dedicated training, I received my black belt under Grandmaster Stauch and Reyson Gracie in 2006 (see video)
I remember at that time, people questioned how anyone could any one possibly become a black belt with only three years of training, especially in bjj? Lucky for me I was able to prove myself in competition. Before leaving Brazil I was a four-time Rio de Janeiro state champion, a five-time Brazilian National Champion, and eventually thirteen-time World Medalist. I am the the only nine time International Brazilian Jiu-Jitsu Federation (IBJJF) Black Belt World No-Gi Champion. . Additionally, I won the IBJJF Black Belt World Champion (with gi) in 2008 and 2013. Although I still compete my focus these days is on the team and what I can do to give back in Jiu Jitsu".
Caio Terra IBJJF World Champion
Yanna Pateraki yoga instructor.
Yoga and Jiu Jitsu: a combination that provides balance and holistically trains the body. Yoga provides the opportunity for inner balance, for self exploration and calmness, whereas JJ trains the body to harmlessly come in contact with others.

Pateraki Yianna, with her ten year experience and diverse training in yoga practices, will offer her knowledge during the bjj beach camp, to help heal and sooth the body after intense jj trainings. She will provide practical and applicable help to maximize your jj training, through vinyasa yoga, pranayama breathing, yoga stretching and meditation techniques. Inner and outer strength meet in this powerful combination of practices for optimal trainning.